Rain Gutter Repair in West Jordan and Orem, UT
Keeping your rain gutters in good repair is critical to your home's structure. Leaking, saggy or broken gutters do not provide the protection your home needs. If you need rain gutter repair, rain gutter replacement or if you just want your gutters checked out for your own peace of mind, call the team at Capitol Exteriors, serving West Jordan and Orem, Utah.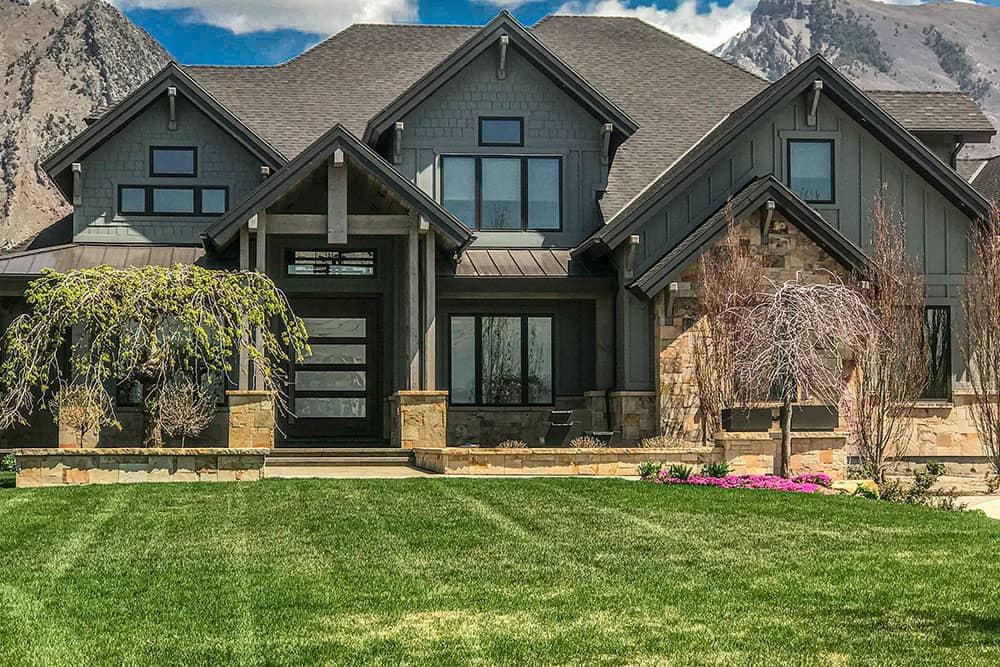 Quality Rain Gutter
Installation
Rain gutters are an important part of a roofing system. When you get quality rain gutter installation, you can rely on your rain gutters to safely carry water away from your home. But rain gutter installation is not as simple as it looks.
Rain gutters must be firmly and solidly affixed to the roof, and they must be installed with a predetermined degree of slope so that the water flows cleanly and clearly away. A rain gutter installation with an inadequate slope will allow more water and debris to collect in the gutters than necessary.
Even when properly installed, however, rain gutters sometimes still need repair.
Rain Gutter Repair in
West Jordan & Orem
Homeowners will require fewer rain gutter repairs if they are vigilant about maintenance. It's good to get your gutters cleaned out at least twice a year — more often if you have a lot of trees near your property.
If debris is allowed to sit in rain gutters, this could cause the gutters to overflow, spilling water around your home's foundation. Further, the weight of the wet debris can strain the gutters, possibly leading to sagging or separating of seams. If you have steel gutters, wet debris can hasten rusting.
Sometimes even with proper care, your gutters may become bent, dented or otherwise damaged. Gutters can take a beating from falling trees or branches as well as heavy snow loads.
Don't Wait to get
Rain Gutter Repair
Your rain gutters and downspouts are set up to collect water and carry it safely away from your home. If anything interrupts the water's path, problems can set in. Water collecting around your foundation can eventually seep into your home.
A wet basement isn't always apparent, either. The water could be behind walls, in the insulation. Your only clue might be a musty smell. Water seeping into your home can cause mold to grow and wood rot to set in, and these can be expensive to remediate.
It's better to take the time to have your gutters inspected once a year to make sure they are in proper working order, and arrange for repairs if they are not. Rain gutter repairs today are surely cheaper than water damage repairs down the road.
Capitol Exteriors for Rain Gutter Repair
The team at Capitol Exteriors serves residential and commercial customers in West Jordan and Orem, Utah, and throughout the surrounding area. For rain gutter installation, rain gutter repair or siding installation and repair, call us today.
Our family-owned business has been serving the area for 20 years, and we're known for our quality work and superior customer service.