Rain Gutter Installation in West Jordan and Orem, UT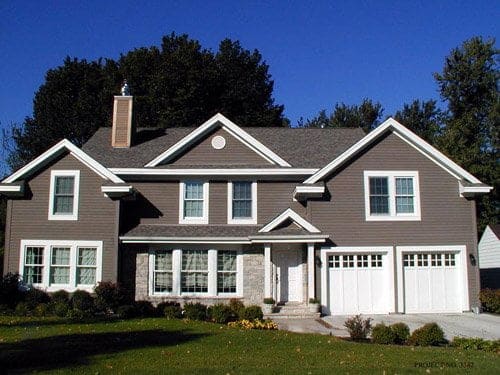 Aluminum is the most popular material choice for rain gutters for homeowners in and around West Jordan and Orem, Utah.
At Capitol Exteriors, we do a lot of aluminum rain gutter installations because this material is so durable and reasonably priced. Properly installed aluminum rain gutters commonly last 30 years.
While it's true that aluminum is not as strong as steel, this is not usually a problem. If a heavy limb or a tree falls on your roof, it is likely to damage your aluminum rain gutters, but unless your home is in a heavily forested area where many nearby trees have been allowed to deteriorate, this will not be a frequent threat.
Another reason homeowners in West Jordan and Orem love aluminum rain gutters is because they don't rust. Aluminum rain gutters also come in a variety of colors, but you can always repaint them if you want a change.
The one drawback of aluminum gutters is they are slightly more prone to denting, so you need to be careful using ladders and other tools around them.
Copper rain gutters lend elegance and beauty to a home that cannot be matched. Homeowners who choose copper rain gutters are willing to pay a little extra for the added durability and the stylish European charm they bring to the look of their home in West Jordan or Orem.
Copper is a heavier metal than aluminum and will not rot, rust or dent. Built to last a lifetime, copper rain gutters never need to be painted either. 
However, copper does oxidize, and this affects its color. Some West Jordan homeowners like the green color their copper gutters take on after oxidizing. If you are not a fan, our gutter installers can seal your copper rain gutters so they retain their shiny metallic appearance longer.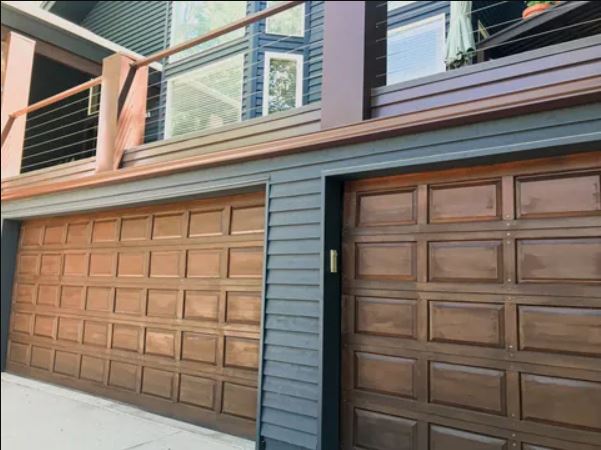 Galvanized rain gutters are arguably the most popular rain gutter in the industry, not just for homes in West Jordan and Orem, but also throughout the U.S.
The main benefit of galvanized rain gutters is that they are made of steel and are much stronger and more durable than aluminum rain gutters. You can lean a ladder on steel rain gutters without fear of denting them. If branches or even a tree falls on your steel gutters, they are likely to remain intact.
The only real drawback of steel gutters is that they require more maintenance than aluminum gutters. While it is necessary to paint aluminum gutters from time to time, steel gutters require a little more care.
Make sure you have your steel rain gutters cleaned regularly enough to prevent debris from building up. If any rust takes hold of your steel gutters, it's important to tackle the problem right away, before your gutters develop holes. 
Rain Gutters in West Jordan and Orem
If you want to improve the look and value of your home, go with copper rain gutters. If you want a low-maintenance option that lasts a long time, choose aluminum. If you want an extra-strong option, choose steel rain gutters.
For top-quality rain gutter installation and rain gutter replacement throughout West Jordan and Orem, Utah, rely on Capitol Exteriors, the area's preferred gutter contractor.