Rain Gutter Cleaning in West Jordan
Keeping your rain gutters clean is a critical part of home maintenance. Rain gutters all too frequently become clogged with debris, rendering them effectively useless at protecting your home from rot, mold, mildew, foundation damage and more. When you want gutter cleaning done right, call on Capitol Exteriors. We are the go-to company in West Jordan for rain gutter cleaning, repair and installation.
What Does Rain Gutter Cleaning Entail?
When Capitol Exteriors comes to your West Jordan home to do rain gutter cleaning, we start by removing the heavy debris from your gutters by hand. Especially if you have not had your rain gutters cleaned regularly (Capitol Exteriors recommends gutter cleaning at least twice yearly, in the spring and fall, and more often if you have lots of trees on your property), there may be a fairly hefty accumulation of leaves, pollen, sticks, acorns, pine needles and other debris. 
Once we remove this, we use a hose to blast any remaining debris out of the gutters and through the downspouts. This step also allows us to see if you have blockages anywhere in your rain gutter system. In order for your system to work properly, nothing can impede the flow of water through the rain gutters and downspouts. 
Why Is Rain Gutter Cleaning Important?
Allowing debris to build up in your gutters can cause a number of serious issues for your home. The worst is that if your rain gutters are severely clogged, rainwater will not be able to get through them, forcing it instead to spill over the edge of the gutters. That water will then pool around your home's foundation, which is specifically what rain gutters are intended to prevent.  
Pooling rainwater can saturate the ground, seeping into your home or impacting the integrity of your foundation. It can even cause your home to shift, causing structural damage. 
Additionally, an accumulation of wet debris can put a strain on your rain gutter system, possibly causing it to sag or pull away from your roof. Capitol Exteriors provides rain gutter repair, but if you get regular rain gutter cleaning, you may be able to avoid repairs.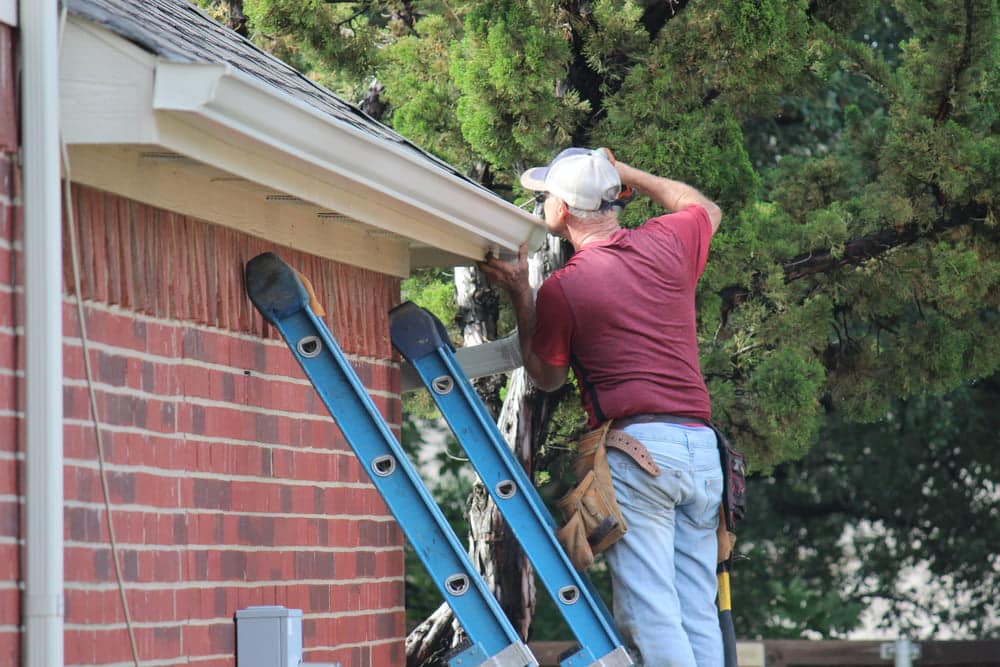 The Capitol Exteriors Advantage
Using Capitol Exteriors for rain gutter cleaning is better than going with a local handyman or landscaper because we are trained to spot issues with your gutters that we can alert you to during the gutter cleaning process.  
We have provided rain gutter installation in West Jordan for many years, and because we provide rain gutter repairs as well, we know a problem with your gutters when we see it. Common issues with rain gutters included cracking, splitting, rusting, sagging and pulling away from the roof. A problem with a downspout can negate all the good your gutters do, resulting in the land around your home becoming saturated. 
Properly installed and maintained rain gutters should last 20 years or more. Depend on Capitol Exteriors of West Jordan for rain gutter cleaning to keep your gutters functioning well for decades.